Cat Leashes
If your cat likes to walk or play on a leash, check out our 6 foot by 3/8-inch wide cat leashes! Available with personalized embroidery or without, and in many bright colors!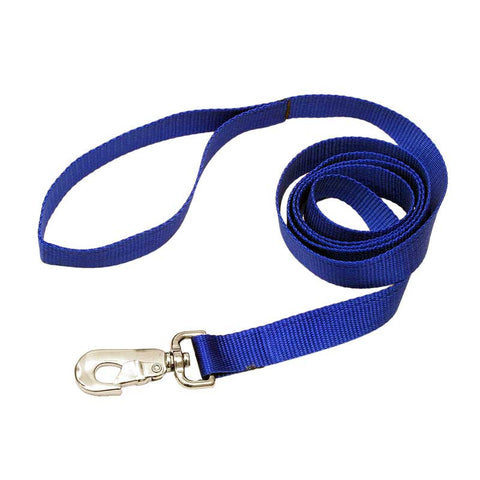 3/8" Nylon Leash
$8.95 USD
Our sturdy nylon cat leashes are available in many colors for your cat! Choose from blue, red, green, yellow, black, burnt orange, white, mint, tan, pink, purple, gray, neon green, neon pink, and neon orange.

Each leash comes complete with a loop at the top for holding and a self-closing slider clip to attach to the ring on your cat's harness.

Choose to have your cat's leash custom embroidered with their name or your phone number. Each leash is embroidered with a contrasting color stitching so it shows up nicely.

Get a colorful embroidered leash for your adventure cat today!
Secure ordering and payments provided by
Top