Heart Shaped Tags
All Pet Tags SHIP FREE to addresses in the US
choose regular or stainless below:
Click here to see the differences between our regular enamel heart pet tags and stainless steel heart-shaped tags for pets.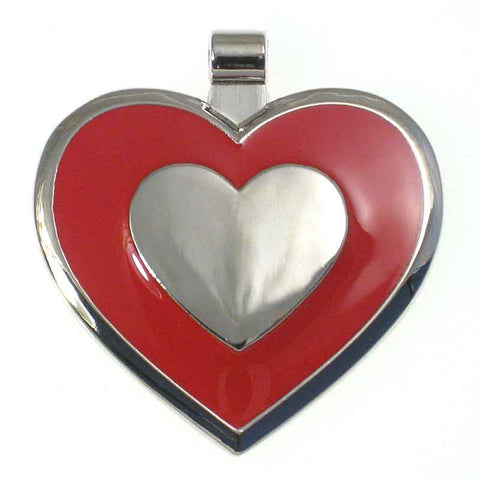 Heart Shaped Jewelry Tag
$12.95 USD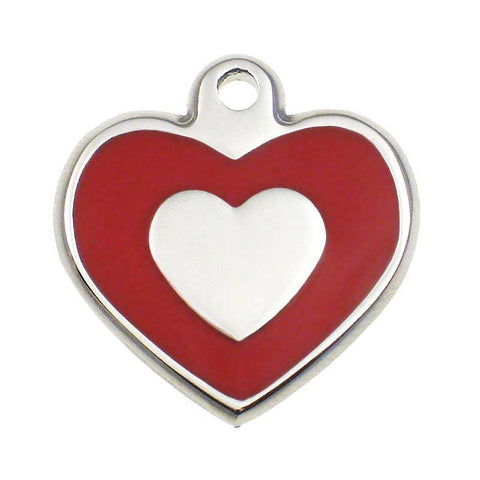 Stainless Heart Shaped Jewelry Tag
$15.95 USD


Employee: Crystal B
Favorite Tag: Purple Heart Shaped Jewelry Tag
Pet Name: Chloe




Chloe is the sweet pooch of LuckyPet employee Crystal B. The Heart Shaped Jewelry Tag in Purple is Crystal's favorite tag for Chloe because it matches her sweet personality while supporting the local Huskies college football team with the purple color. The Jewelry Tags in general are Crystal's favorite tags because they are both jewelry and ID at the same time.

Our heart shaped jewelry tags are a classic favorite for pets. Each tag features brightly colored enamel on the front and your pet's information laser engraved on the back.

The Heart Shaped Jewelry Tag is our classic design, constructed of strong metal, and finished with shiny nickel plating, and bright enamel on the front. It is available in sizes small and large to suit most any cat or dog, and in colors Red, Blue, Green, Yellow, Black, Pink, Light Blue, Purple, Mint, and Lime Green.

Our Stainless Heart Shaped Jewelry Tag is the stainless steel version of the tag. Constructed of solid, machined and polished stainless steel, it is also available in sizes small and large, and in colors Red, Pink, and Purple.

Our heart-shaped tags for pets are popular for female and male, cats and dogs! It's also popular for key chains, necklace pendants, luggage tags, and anything else you can think of that could use a cute personalized heart shaped dog tag.

All of the enamel heart pet tags come with a split ring attachment for attaching the tag securely to your pet's collar. Also available are our pet tag quick clips: Rubit, and our favorite, the Klippy. Easy tag clips are nice if you like to switch the tag from collar to collar easily.

Offered with all of our tags is our Owner Alert lost pet alert service for added protection.

If you need a collar for your cat or dog, check out our wide selection! We have nylon and leather collars for dogs, and a variety of nylon collars for cats, including traditional, adjustable, break-away, and safety stretch. Pick out your pet's perfect outfit today!

And just because your pet deserves it, check out our toys & gifts section. We offer a variety of items throughout the year, and a wider selection during the holiday season!


And just for fun, here is our very own office kitty, Buddha, wearing his small red heart shaped enamel jewelry tag. We adopted Buddha at about 5 years of age, around 10 years ago, so he is our senior office kitty, and sweet as ever!


Secure ordering and payments provided by
Top