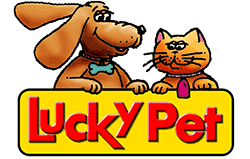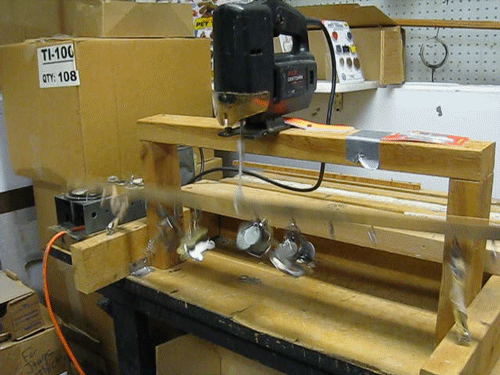 What other company does this?  We built this contraption 30 years ago to test our tags.  We want to make sure that they're tough enough for your pet!  We attach test tags in the middle of all those other tags- like an insane version of your pet's collar! We switch on RoboDog and the frenetic jangling begins. It can simulate years of use in just hours. See how we compare to other tags…
Before RoboDog 

On the left is a standard inexpensive tag that you may be tempted to buy, either online or from a vending machine in a store.  They actually don't look too bad when they're new like this. The tag on the right is our plastic tag.
After Several Hours on RoboDog
The Results
The colored coating on the aluminum tag begins wearing almost immediately.  It doesn't look so good anymore.  And it will continue to wear until the writing is completely gone!  Will you remember to check your pet's tag to make sure it's still readable- before it matters most? 
Our tag… well…
---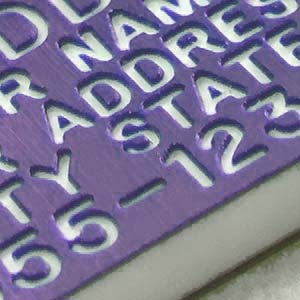 Deep Engraving Matters
Our plastic tags have a thick, tough color "cap" that withstands years of abuse. That means they stay readable longer.
---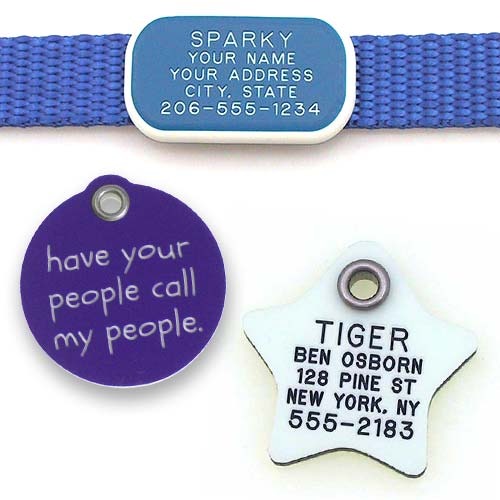 A plastic tag just right for your pet…
We offer many sizes, shapes and colors and many are reflective on the back for extra protection. Want a tag that doesn't hang and make noise?  How about neon colors? Or glow-in-dark tags?  We have all that and more.
By the way, we test all of our tags on the RoboDog so you can be assured that whichever LuckyPet tag you choose for your pet, will do it's job for a very long time.
 

Thanks For Reading!